Peer-powered changemaker coaching kit
Accelerate your impact via transformational coaching—with a collaborator, colleague, or friend.
Get great coaching—without the usual costs. Change at your own pace—and in your own space.
"I not only found my purpose. I experienced an existential awakening."
Sustainable Tech Founder
The Changemaker Coaching Kit
Get great transformational coaching—without the usual costs.
6 sessions of peer-to-peer coaching to do with a friend, colleague, or collaborator.
Solve the real-life challenges you face.
Accelerate your impact with your projects.
Learn a proven and practical step-by-step process for transforming any problem in future.
"Had the most profound effect on me and my life."
HR Director, NHS
Watch The Explainer Video
"Helped me understand and increase my own self-awareness of what I want and am interested in. It was really useful to me."
Emerging Leader, Purpose-Driven Company
Peer-Powered Life & Change Coaching—In A Plug & Play Toolkit
Use the 100% digital toolkit with a 'buddy'—virtually or in the same room; or a blend of the two.
Make change happen in your own space—and at your own pace.
Experience a powerful cocktail of life coaching, career coaching, impact coaching & leadership coaching.
Make change happen faster and with less resistance in your life, career, and purpose-led projects.
Why Use The Changemaker Coaching Kit?
Develop the wisdom of self-mastery & self-transformation
Break through the outdated habits that diminish you and others
Build more mental mastery & emotional intelligence
Develop deeper connection and empathy
Be unbreakable & unshakeable with resilience & resourcefulness
Learn how to turn even the most difficult problems into possibilities for more personal growth & social impact
Actively build inner strength and a stronger support network
Empower those you collaborate with to step up
Accelerate your impact on the world by solving tough real-life challenges
Resolve a significant issue that is blocking your success
Achieve meaningful goals that matter to you and others
Intelligently coach others in your organization, project, or system to change
"I have thoroughly enjoyed the toolkit. The peer relationship, the neat presentation, the way it all meshes together that this is a truly 'disruptive' social technology. So, thank you!"
Social Entrepreneur & Leading Sustainability Consultant
Trusted By Changemakers From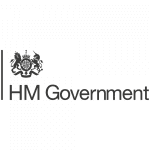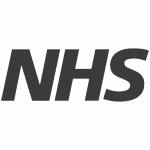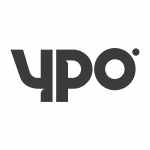 "The first true breakthrough I have seen in coaching."
Senior Vice-President, Unilever & Executive Coach
Proven By University Researchers & Users
Independent research study by Birmingham City University
Think the toolkit will have a
long-term positive effect on their life
Have recommended
the toolkit to others
Are enjoying greater levels of
success because of the toolkit
"I had the great pleasure of using this toolkit internally with my colleagues and staff over a 9 month period. It was excellent and really shifted our thinking."
Purpose-First Entrepreneur & Top Leadership Consultant
The Benefits of Using the Changemaker Coaching Kit
Benefit from a real and dynamic coaching relationship with a colleague or friend—with the toolkit transforming you both into coaches
Use with a colleague or friend for a brilliant 'buddy' coaching experience—users often tells us that their buddy has become a lifelong ally for a thriving, whole, and happy life
Easily access 6 sessions of transformational coaching—without the usual costs—in a 'plug and play' digital kit that can be completed in 3 months
Each session is packed full of the latest neuroscience of change and powerful tools for transformation—designed to fit in an easily doable period; and can be used on a smartphone, laptop, or tablet
Enjoy a simple yet smart and customized coaching journey that helps you achieve your goals—and transform your challenges
Unlike one-size-fits-all solutions, the toolkit meets you wherever you are at—and supports you to get to the next level, whatever that means to you and your 'buddy'
Harness our safe, supportive, and research-proven peer-coaching framework to change things fast
Unlike a self-help book, where you can avoid the most important bits, each coaching session uses powerful 'Breakthrough Questions' to gently challenge your comfort zones, break through old thinking, and elicit hidden insights and ideas
Get tangible results in weeks with our high-impact goal-achievement system that motivates change
Use cutting-edge psychology to access your deepest motivations to progress your most meaningful goals—and benefit from your 'buddy' acting as an accountability partner to ensure you nail them
Learn our brain-based methodology for transforming your toughest challenges—both now and in the tough times ahead
Learn how to use our methodology Bio-Transformation Theory & Practice®—that fuses the latest neuroscience with timeless embodied wisdom—to break through obstacles from the inside out
Access the trade secrets that the world's best coaches use to transform challenges and seize opportunities with maximum creativity and self-compassion
Learn simplified and codified coaching techniques that boost your skills, confidence, and intuition so you can enjoy a transformational life
Become more resourceful and resilient with mindfulness and embodied wisdom practices
Explore transformational techniques that can decrease feelings of stress and overwhelm—and increase motivation and mindfulness
"We're loving it. Wonderfully well balanced, fun and opening. I'm feeling in a stronger place than I have for a long while!"
Ethical Entrepreneur
How The Toolkit Compares To Conventional Coaching
One Session of
Professional Coaching
Sometimes Exceptional
Expensive
Inaccessible
Unsustainable
Six Sessions of
Peer Coaching
Always Powerful
Affordable
Accessible
Sustainable
"Truly inspirational. I found it thought-provoking and the questions posed were incredibly helpful."
Project Lead for Coaching, National Health Service
1. Pick a friend, collaborator, or colleague to do the peer-coaching with
2. Quickly read through the 1-page how it works section to orient yourselves
3. Start the first coaching session—which will take 90-120 mins
4. Work through the step-by-step transformational coaching process—having insights, ideas, and epiphanies along the way
5. Set transformation goals at the end of each session—and complete them with your buddy's support
6. Experience mindfulness and embodiment practices that accelerate change
7.  Learn cutting-edge coaching techniques so you become a lifelong coach for others
8. Use the troubleshooting tips to resolve any issues that come up
"A genuine opportunity to explore and resolve matters of leadership—as well as assess progress and motivation in an honest yet confidential environment."

Senior Leader
What You Get In Each Toolkit
65-Page Beautifully-Illustrated PDF Toolkit
6 Transformational Coaching Sessions
12+ Transformation Goals To Achieve
High-motivation Goal-Achievement System
22 Powerful Yet Simplified Coaching Techniques
The Latest Neuroscience On Creativity, Change & Wellbeing
5+ Embodiment & Wisdom Practices
Tips For Supporting Friends & Colleagues To Change
Ways To Develop A Changemaker Support Network
A Proven Step-By-Step Coaching Method
16+ Troubleshooting Tips
The Topics Of The 6 Coaching Sessions
Session 1: Switch On To Transformational Coaching
Session 2: Switch On To Transforming Problems
Session 3: Switch On To A Transformation Mindset
Session 4: Switch On To Possibilities
Session 5: Switch On To Power
Session 6: Switch On To Changemaking