C-Level Executive Coaching
Nick Jankel
C-Level exec coaching for ambitious and purpose-led executives and seniors leaders
Creatively, confidently, and consciously lead your people, enterprise, and system to a flourishing future—through change, crisis, and complexity
"Huge impact! Outstanding framework and powerful tools."

President, Kellogg's North America
Fast growth Founders & visionary entrropebeurs
Envisioning and executing CXO ambitions
Head > Director/VP > E/SVP > C-Suite transitions
Leadership team influence, coherence, and alignment
Mid-life transitions and crises; resilience, anxiety, and optimism
Leading digital-first business models, innovation, and business transformation
Leadership meaning, purpose and legacy
Systemic change and moving towards regenerative business
Storytelling and public speaking
Dealing with complexity, crisis, and chaos
"A pronounced and profound impact. Exceptional."
CEO, HSBC South Africa
Watch My Exec Coaching Intro Video
Transform Your Most Intense Challenges
Seize Your Greatest Opportunities
Individual Executives & Entrepreneurs
Maximizing & Expanding Into VP / C-Suite Opportunities
Leadership Purpose, Legacy & Regenerative Business
Leading Future-Proofing Innovation & Business Transformation
Overcoming Overwhelm & Avoiding Burnout with Unshakeable Resilience
Transcending Complexity With Vision & Sense-Making
Influencing Across Matrix Orgs, Suppliers & Stakeholders
Engaging & Motivating With Storytelling & Pitching
Supporting Unmotivated / Overwhelmed Colleagues
Breaking Through Imposter & High-Achiever Syndromes
Transforming Triggers, Habits & Emotional Wounds
Resolving Unconscious Biases & Diversity & Inclusion Issues
Leadership Teams
& Boards
Transforming Interpersonal Clashes & History
Breaking Through Compliance/Comfort Zone Culture
Building Stability & Safety for Transformation & Innovation
Aligning Conflicted Priorities & Strategic Intent
Repairing Communication Breakdowns
Resolving Transformation & Innovation Breakdowns
Fixing Legacy Operation & Cultural Dysfunctions
Moving Beyond Purpose & Sustainability Misalignments
Transcending Reward, Stock & Investment Disagreements
Overcoming Talent Pipeline & Succession Blockages
Transforming Hidden Unconscious Biases (including Diversity & Inclusion Issues)
Surfacing & Resolving Elephants in the Room
Co-Founders & Partnerships
Interpersonal Resentments
Communication Malfunctions
Destructive Dynamics
Unresolved Start-Up Legacy Issues
Funding Round Exhaustion & Blockages
Scale-Up Humps
Conflicted Priorities & Exit Route
Purpose & Sustainability Misalignments
Financial & Equity Disagreements
Unequal Commitments & Investment
Revolving Door & Retention Issues
Roles & Responsibilities Fuzziness & Oversteps
Boundary Violations & Sensitivities
"Nick uniquely combines deep systemic thinking, an expert knowledge of human behavior, and a strong creative flair. And he is lots of fun to work with!"
Director of Change, WWF
The Next-Level Of
Transformational Coaching
Brain-Based Breakthrough Coaching
Digital Transformation & Disruptive Innovation
Foresight, Future-Scouting & VUCA Sense-Making
Mindset & Consciousness Upgrades
Purpose & Regenerative Business Thinking
Positive Psychology & Trauma-Sensitive Healing
Integrated Science & Embodied Wisdom
Relationship Repair & Conflict Transformation
Team & Culture Change Tools & Interventions
Public Speaking, Storytelling & Influencing
    "Nick uses his unique voice and powerful insights to inspire wonder. As a leadership and transformation guru, his ideas are as relevant to the newest startup as they are to the oldest public company."
Special Advisor, President Obama
25 Years Experience Across All Sectors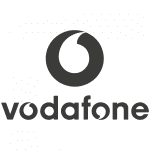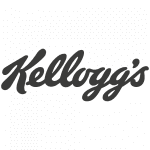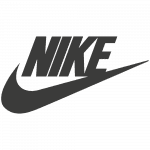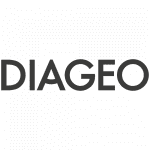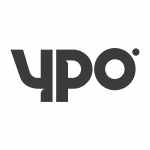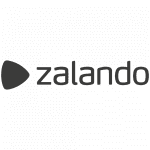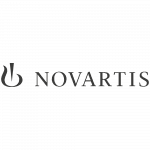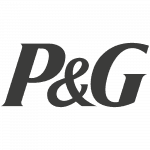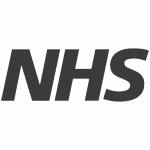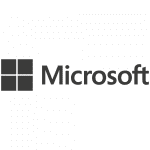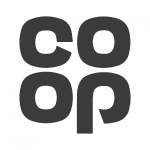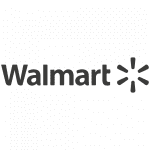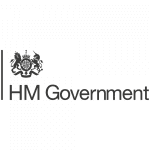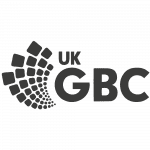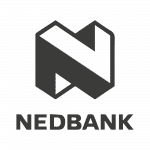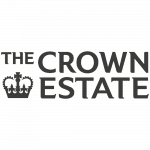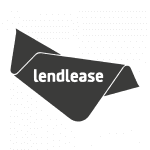 "Nick is both a compass and a gale force 9 wind."
Chief Marketing Officer, Tesco
Coaching Packages: 3, 6 & 12 Months
3 Months: Bold Breakthroughs
3-month package
Twice monthly sessions (6 total)
Message App support (business hours)
Resilience & wellbeing tools
Example Focus:
Blast through a specific obstacle
Break through a tough challenge
Transform a sabotaging pattern/behavior
Discover & align career around leadership purpose
Resolve team conflict
6 Months: Next-Level Upgrades
6-month package
Twice monthly sessions (10 sessions allowing for vacations)
Message App support
Takeaway leadership and business transformation tools
Embodied wisdom practices
Resilience & wellbeing techniques
Example Focus:
Deliver a major strategy
Transform a cluster of tough challenges
Powerfully take on a new role or project
Transform team conflict into strategic coherence
12 Months: Ambitious Transformations
12-month package
Twice monthly sessions (20 in total allowing for holidays)
24/7 Message App support
Takeaway transformation tools
Embodied wisdom practices
Resilience & wellbeing techniques
Transformational Leadership Assessment (Pre & Post)
Personal Leadership Development Plan
Example Focus:
Transformational leadership mastery
Delivering a significant business transformation
Shifting to regenerative business
Systemic change initiative
"Profound revelations—and also lots of practical wins."
Creative Director & Parent
Move Across The 5 Spirals

of Transformative Leadership
Underlying Nick's longer-term coaching engagements is a Self to System model
to help you drive major organization and systemic transformation—from the inside out.
"Brilliant theory and insights on transformational leadership."

Senior Vice-President, Pfizer
A Pioneering Transformational
Coaching Theory
Nick's latest book is a deep dive into how to master transformational leadership
—and the tools and thinking needed to coach leaders to greatness.
"Both fabulous and stirring. Lots of revelations in profound ways. Unblocked my relationship with my co-founder."
Conscious Entrepreneur
About Nick Jankel M.A. (Cantab.), FRSA
Nick is a sought-after and highly-regarded Master Coach who has worked with over 70,000 leaders at organizations like HSBC, Boots Walgreens Alliance, Unilever, Diageo, Google, Nike, Merck, Wal-Mart, Vodafone, Microsoft, Intel, and Zalando. He has lectured on leadership and innovation at world-class universities including Yale, Oxford, SciencesPo, UCL, and London Business School and has advised No.10 Downing Street and The White House on innovation. As an internationally-renowned coach, Nick was selected by the BBC to host his own global TV series, which has reached over 3 million viewers worldwide.
During his career, Nick has led 100+ strategic innovation projects. He worked on the launch positioning for Microsoft's Xbox; and helped innovate the most successful TV show of all time. Nick is the author of influential works on transformation, wisdom, innovation, regeneration, leadership, and AI. He has an academic paper on innovation in the top 1% of citations and has been a judge on the UK's Innovation Awards and the European Union's Creative Business Awards. He has been featured in The Times, FT, The Guardian, Forbes, Fortune, Duke Insights; and has spoken at Aspen Ideas Festival, TOA, The Economist Innovation Summit, SOCAP, SciFoo, Talks@Google, and more.
 

He has a Triple 1st (Summa Cum Laude) from Cambridge University in Medicine & Philosophy of Science.
Nick is the creator of Bio-Transformation Theory & Practice®, a rigorous brain-based methodology for leading transformation in ourselves, our teams, and our organizations as fast as humanly possible. He is also the lead architect of Switch On's unique "Cell to System" transformational leadership curriculum; and the author of a masterpiece of leadership literature, Now Lead the Change: Repurpose Your Career, Future-Proof Your Organization, and Regenerate Our Crisis-Hit World by Mastering Transformational Leadership.
"Inspired our leadership team to continue to work on ourselves as leaders and lead the change. The value of the transformation tools were spot on. Thank you!"
Senior Vice-President, SAP
Don't Have The Budget For 1-1 Exec Coaching?
Use Our Leadership Coaching Kit instead!
Get great transformational leadership coaching–without the usual costs.
A complete digital toolkit for 6 sessions of peer-to-peer transformational leadership coaching. 
Use with a friend, co-worker, or collaborator to solve gritty challenges to upgrade your career—and make a bigger impact on your organization.
"I left like I'd just been called to serve in the army. Motivated, inspired, provoked, and challenged."
Global Team Leader, Bank
Get In Touch To Discover More
If you like what you've seen, and want to speak with Nick in a no-obligation call to check mutual fit and likely outcomes, click the button below.