[rev_slider alias="Hero-Changemaker-Coaching"][/rev_slider]
    "Nick uses his unique voice and powerful insights to inspire wonder. As a leadership and innovation guru, his ideas are as relevant to the newest startup as they are to the oldest public company."
Special Advisor, President Obama
Former Head Of White House Office of Innovation
Work with Master Coach Nick Jankel
20 Years Working with Conscious Changemakers & Pioneering Purpose-First Entrepreneurs
World Expert In Transformational Leadership & Innovation: Nike to No.10 Downing Street
Serial Purpose-Led Entrepreneur
TV Transformation Coach (BBC, MTV)
Triple First (Summa Cum Laude) in Medicine & Philosophy, Cambridge University
Embodied Wisdom Teacher
Rigorous & Proven Brain-Based Methodology
   "The most creative, innovative, and productive experience to rapidly develop my newborn idea (and its purpose)!"
Social Entrepreneur
Entrepreneurial upgrades, male maturity and midlife transitions, senior team conflict and alignment, transformational leadership, heart-centered purpose, leaving lasting legacies, intuitive decision-making, healing developmental wounds that block performance, transforming triggers, pain and anger, storytelling & influencing, public speaking, systemic change and regenerative business
"Nick makes you think about the important things in life. Put your head up, not down, particularly in difficult times!"
CEO, Purpose-Driven Multinational
Watch My Coaching Intro Video
"Nick uniquely combines deep systemic thinking, an expert knowledge of human behavior, and a strong creative flair. And he is lots of fun to work with!"
Director of Change, WWF
The Next-Level Of
Transformational Coaching
Brain-Based Breakthrough Coaching
Tech For Good & Disruptive Social Innovation
Sense-Making & ReFuturing
Mindset & Consciousness Upgrades
Purpose, Nature-Led & Regenerative Thinking
Positive Psychology & Trauma-Sensitive Healing
Integrated Science & Embodied Wisdom
Relationship Repair & Conflict Transformation
Teachable Takeaway Transformation Tools
Public Speaking, Storytelling & Influencing
"Profound revelations—and also lots of practical wins."
Creative Director, Co-Founder & Parent
20+ Years Experience Across All Sectors
"Nick is both a compass and a gale force 9 wind."
Chief Marketing Officer, Tesco
Coaching Packages: 3, 6 & 12 Months
3 Months: Bold Breakthroughs
3-month package
Twice monthly sessions (6 total)
Message App support (business hours)
Resilience & wellbeing tools
E.g.
Blast through a specific obstacle
Break through a tough challenge
Transform a sabotaging pattern/behavior
Discover & align career around leadership purpose
Resolve team conflict
6 Months: Next-Level Upgrades
6-month package
Twice monthly sessions (10 sessions allowing for vacations)
Message App support
Takeaway leadership and business transformation tools
Embodied wisdom practices
Resilience & wellbeing techniques
E.g.
Deliver a major strategy
Transform a cluster of tough challenges
Powerfully take on a new role or project
Transform team conflict into strategic coherence
12 Months: Sustained & Ambitious Transformations
12-month package
Twice monthly sessions (20 in total allowing for holidays)
24/7 Message App support
Takeaway transformation tools
Embodied wisdom practices
Resilience & wellbeing techniques
Transformational Leadership Assessment (Pre & Post)
Personal Leadership Development Plan
E.g.
Transformational leadership mastery
Delivering a significant business transformation
Shifting to regenerative business
Systemic change initiative
Move Across The 6 Spirals

From Cell to System
Underlying Nick's longer-term coaching engagements is a Cell to System model
to help you drive major systemic transformation—from the inside out.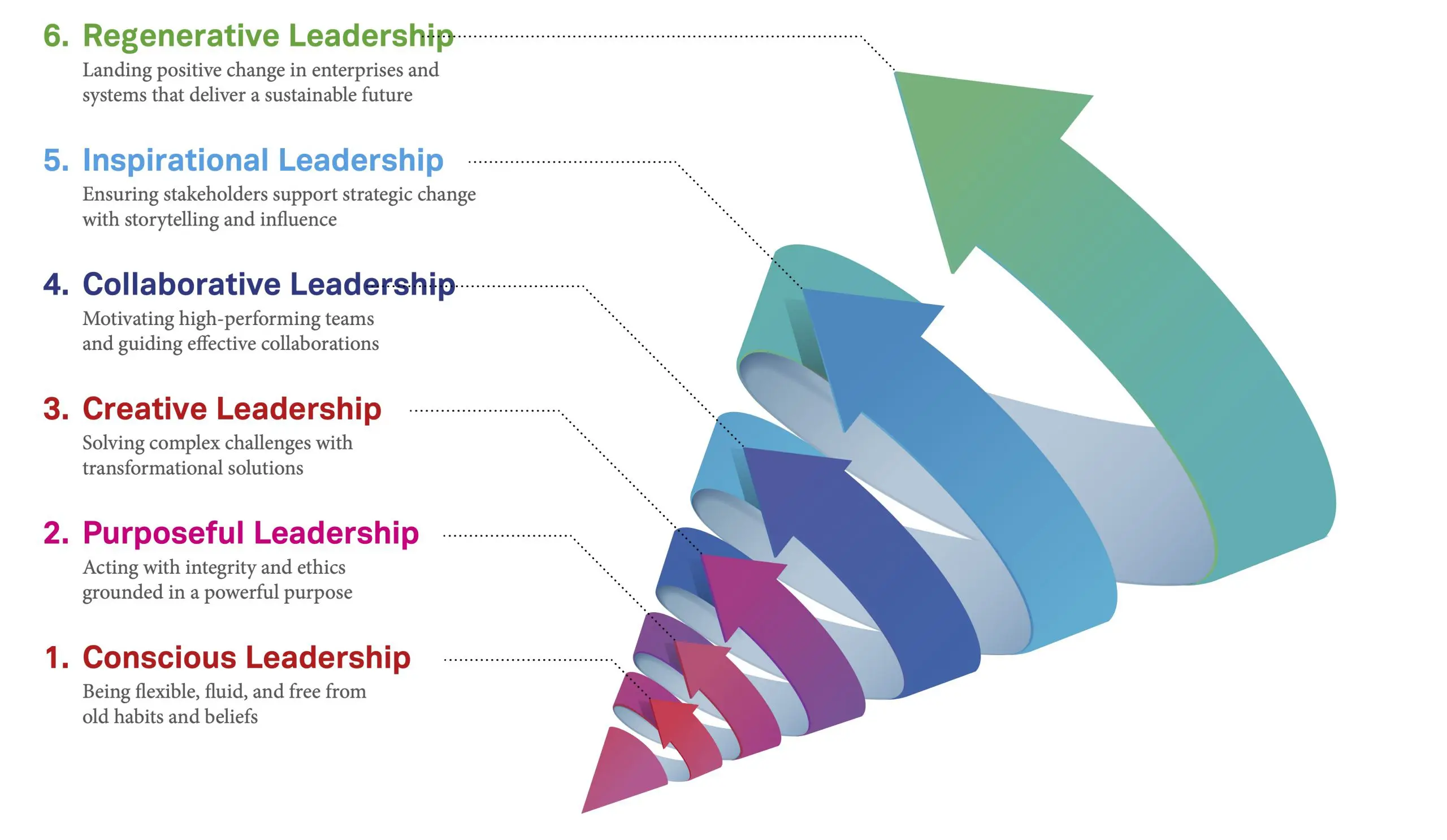 "Both fabulous and stirring. Lots of revelations in profound ways. Unblocked my relationship with my co-founder."
Conscious Entrepreneur
A Pioneering Transformational
Coaching Theory
Nick's latest book is a deep dive into how to master transformational leadership
—and the tools and thinking needed to coach leaders to greatness.
About Nick Jankel M.A. (Cantab.), FRSA
With over 24 years of hard-won insights working with change agents in global multinationals and impactful start-ups on the frontlines of disruption—and 16 years helping C-Suite leaders and executives develop the embodied wisdom needed to deliver transformation and innovation through coaching and leadership development—Nick Jankel has a Triple First from Cambridge University in medicine, is a sought-after professional keynote speaker and is a co-creator of Bio-Transformation Theory & Practice®, a pioneering methodology for leading lasting positive change in ourselves and our organizations as fast as humanly possible.
Nick has worked with senior leaders on their own development, business transformation, and strategic innovation from organizations like HSBC, Boots Walgreens, Unilever, Diageo, Google, Nike, Merck, Wal-Mart, Vodafone, Microsoft, Intel, Zalando, and many more. He has lectured on leadership and innovation at world-class universities including Yale, Oxford, SciencesPo, UCL, and London Business School; and has worked with Duke, UC Berkeley, Lancaster, Bath, and Hult on executive education.
Nick has set up and run a number of systemic and developmental social enterprises and social innovations, receiving funding from the European Union; BBC; NESTA (UK's innovation institute); and the UK government—and was the founder of the global community Disruptive Social Innovators. Nick

had led systemic change and social innovation programs with WWF and Oxfam; coached and trained impact entrepreneurs and social innovators on 4 continents (partnering with Arthur Guinness Foundation, British Council, Rockefeller Foundation, The Economist and more).

He has advised a number of public sector organizations on innovation and change: US State Department, European Commission, No.10 Downing Street, NHS Leaders, Local Government Association, various political parties, and the Heads of all UK ministries.
Nick was chosen to host his own global BBC TV series as a transformational coach; is often interviewed on transformational tech on international news; started his first business age 24 to disrupt the marketing industry; and has founded 3 successful long-term purpose-driven businesses with no investment or backers of any kind. He has contributed ideas pro bono for change organizations like Nexus, Omidyar Network, On Purpose, African Business Alliance, SOCAP, Ashoka, Green Building Council, and many more.
Can't Afford 1-1 Coaching?
Use Our Changemaker Coaching Kit instead!
Get great transformational coaching–without the usual costs.
A complete digital toolkit for 6 sessions of peer-to-peer transformational life coaching. 
Use with a friend, co-worker, or collaborator to solve gritty problems in life and projects—and learn a process for dealing with issues and seizing opportunities in the future.
Get In Touch To Discover More
If you like what you've seen, and want to speak with Nick in a no-obligation call to check mutual fit and likely outcomes, click the button below.