The Peer-to-Peer
Leadership Coaching Kit
Scale and spread great leadership coaching—without the usual costs, limitations, and headaches.
Leverage peer-powered coaching to develop personal responsibility, self-mastery, innovation mindsets, and change leadership in an empowering, collaborative, and energizing way.
"The first true breakthrough I have seen in coaching."
SVP Unilever & Executive Coach
The Leadership Toolkit Has Been Used By Leaders From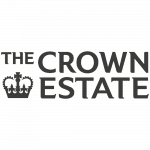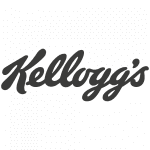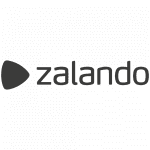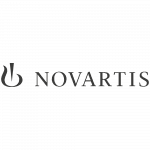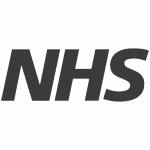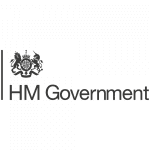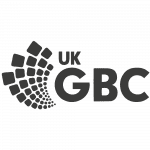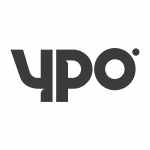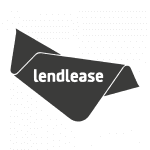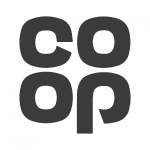 Watch The Explainer Video
"A genuine opportunity to explore and resolve matters of leadership—as well as assess progress and motivation in an honest yet confidential environment."
Leader, Fortune 100
A Scaleable & Low-Cost Leadership Coaching Solution
This is our very own transformational innovation: a pioneering peer-powered Leadership Coaching Kit.
This 100% digital and scalable toolkit can be
deployed to leaders across an entire organization, system, or network at a very low cost and without friction
.
As well as spreading the concrete results of good leadership coaching, it also empowers each user to be a coach for others.
The toolkit meets leaders wherever they are at—and then takes them higher—at their own pace,and in their own space.
Leaders work in accountability pairs to progress their leadership goals for change—whilst they develop some of the key strengths and skills of a transformational leader.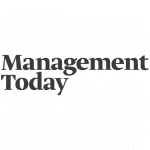 "I am stunned at the changes and the speed of them."
HR Director, NHS
Proven Results By Independent University Researchers
Think the toolkit will have a long-term positive effect on their career
Have recommended the toolkit to others
Are enjoying greater levels of success in their work lives because of the toolkit
"Helped me understand and increase my own self-awareness of what I want and am interested in. It was really useful to me."
Senior Manager, FTSE 100 Retailer
Empowers team members to work together to step to the next level—and so forge the future of your organization/system
Provides users with everything they need to enjoy a career-changing and business-changing leadership coaching experience with a colleague. The toolkit contains a safe yet powerful framework for peer-powered coaching to accelerate self-mastery, growth, and change leadership
Deploys leadership coaching across a business or system without the costs, limits, and headaches of conventional coaching
Each toolkit is "plug-and-play" so needs no other interventions. It is designed to be 'sticky' by tapping into the three key emergent motivators: mastery (learning and autonomy), meaning (purpose and fulfillment), and membership (community and togetherness).
Drives transformation from the bottom-up to deliver more adaptive and innovative thinking
The more people who use the toolkit in your organization, the more it spreads viral change, empowerment, and agility. Users of the toolkit align around a growth mindset and set of transformative behaviors for creative problem-solving, responsibility-taking, and constant improvements.
Increases engagement and reduces talent churn by ensuring people feel invested in and cared for—without blowing the budget
Nobody need feel disenfranchised by not being selected for leadership development. Everyone can feel invested in by the business. All can have the support and empowerment they need to optimize their value creation in the business, their impact on the world and their own career path (the crucial 'win win win' of great leadership development).
Amplifies a can-do attitude and rewires team members to own and solve the problems they see—rather than get stuck in blame, shame & complain
Users ask each other solution-focused Breakthrough Questions which tap into each individual's innate creativity and capabilities so they learn how to become part of the solution rather than be those stuck in corrosive cycles of blaming and complaining about others
Delivers concrete transformational results with each user delivering 12+ goals with full accountability
At the end of each of the 6 sessions, toolkit users commit to achieving specific "transformation tasks" around ownership, mastery, and renewed commitment. This turn nice ideas into concrete actions and achievements in the organization
Embeds the latest brain-based tools for wellbeing, resilience, and wisdom at work to reduce overwhelm and increase performance
Users learn powerful mindfulness, stress-reduction, and motivational techniques aimed to help them balance the demands of a full commitment to work with their own need for resourcing and resilience internally
Turns employees and people managers into useful transformational coaches—with practical experience & 20 codified coaching techniques
Users access the trade secrets that the world's best coaches use. They learn simplified and codified coaching techniques that boost their skills, confidence, and intuition as transformational coaches for others.
"It taught me to ask the right questions and understand why we behave in the way we do. This helped both in self reflection and in leading my colleagues to succeed."
Construction Industry Manager
Inside: 6 Transformational Coaching Sessions
Session 1:

Switch On To Transformational Coaching
Session 2:

Switch On To Transforming Problems
Session 3:

Switch On To A Transformation Mindset
Session 4:

Switch On To Creating Change
Session 5:

Switch On To Leadership Power
Session 6:

Switch On To Leading Transformation
The toolkit is a 'plug and play' digital product that needs no training, interventions, or introductory sessions. It runs on a tablet, smartphone, or laptop.
1. Users buddy up with a colleague—or are assigned a co-worker by managers
2. Users quickly read through the 1-page 'how it works' section to orient themselves
3. Pairs schedule and complete their first coaching session—which takes 90-120 mins
4. Colleagues work through the step-by-step transformational coaching process—having many insights, ideas, and upgrades along the way
5. Each person sets project, career, or leadership goals at the end of each session—and achieves them, with their buddy's support, before the next session
6. Users experience mindfulness, creativity, and embodiment practices that accelerate change—and develop resourceless and reslience
7. Managers and leaders learn cutting-edge coaching techniques so they become lifelong coaches for their co-workers
8. There are troubleshooting tips to resolve any issues that arise—and users can come together in action learning groups to integrate insights into the company culture
"A number of people in my workplace were having problems in so I started using some of the tools and it made a real difference to them."
Leader, Global Travel
"Helped me understand and increase my own self-awareness of what I want and am interested in. It was really useful to me."
Emerging Leader, FTSE 100 Retailer
Connect With Us
If what you have read and seen is of interest, don't hesitate to contact us and we can have a value-creating conversation about how we can support you.