[rev_slider alias="hero-conscious-changemaker-programs"][/rev_slider]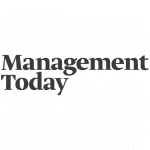 "Inspire wonder. As relevant to the newest purpose-driven startup as to the oldest public organization."
Special Advisor, President Obama
Former Head Of White House Office of Social Innovation
Partner With Us To Run Fully-Customized
Conscious Changemaker & Wisdom-Led Entrepreneur Programs
Changing the world is the hardest task. This is because it requires us to transform both ourselves and the systems we are part of for good.
Most assume that entrepreneurs and changemakers fail because of poor technology and/or not enough capital—but the root cause is actually missing wisdom, warriorship, and systemic change skills.
With 20+ years of experience working with 70,000+ leaders and social innovators across the planet—and 15+ years working as wisdom teachers on the frontlines of the expansion of consciousness through wholeness—we support conscious changemakers and wisdom-led entrepreneurs to become truly transformational.
1. Achieve world-class program excellence with our 20+ years of experience designing and delivering at the highest standards for impact orgs like Alternatives, The British Council, Kaos Pilots, Rockefeller Foundation, Oxfam, WWF
2. Customize your program for your unique vision by drawing from our unique brain-based and wisdom-infused "Cell to System" Conscious Changemaker Curriculum—which integrates science-driven knowledge with insights from the wisdom traditions (Taoism, Advaita Vedanta, Sufism, Core Shamanism, Zen Buddhism, Dzogchen, Kabbalah)
3. Turn your program into a fully transformative experience by including our embodied wisdom practices embracing contemplative traditions, breathwork, yoga, qi gong, shamanism, movement medicine, trauma-informed healing, biodynamic craniosacral, hypnotherapy, ecstatic/shamanic traditions
4. Use your program to accelerate existing conscious enterprises and/or generate truly transformative innovations by harnessing our disruptive innovation tools & processes optimized for orgs like Unilever, Diageo, Microsoft & Nike—which are centered around non-duality and love-in-action
5. Deliver scaleable change that last well beyond the program by including some of our 100+ takeaway and teachable Transformation Tools—that participants can take away and use in future for themselves and with their teams and communities
6. Offer low-cost transformational coaching for self-mastery, mindfulness, trauma-awareness, resilience, goal-achievement & personal leadership with our Peer-to-Peer Conscious Changemaker Coaching Toolkit—which acts to bond the group as a cohort, generates community co-evolution, and affords mutual learning
7. Harness our deep user-centered design expertise to make your program work as hard as possible for your participants, using our rich multi-sensory experiences as well as concrete tools, that can be physical, virtual, or blended—using tools like our Personal Leadership Plans which help onboard participants, evaluate their progress, and measure program impact
8. Leverage our pioneering transformation methodology Bio-Transformation Theory & Practice, which includes unique insights into Relational Fields, Modes Of Consciousness, Middle Way Harmonies, Protective Patterns, Developmental Stages of Individuals and Society, Changemaker Archetypes and The Transformation Curve
Watch Our Program Taster Video
Some Past Purpose-First Partners
    "This is time to switch on, and these are wisdom teachers for our times!"
New Consciousness Review
Programs For Changemakers & Social Entrepreneurs

That Democratize Elite Leadership & Innovation Tools
Conscious Entrepreneurs
Purpose-First Innovators
Heart-Led Leaders
Spiritual Seekers
Sacred Activists
Compassion-Led Change Agents
Regenerative Innovators
Regenpreneurs
Human Potential
Developmental Innovators
Leverage Our World-Class "Cell-To-System" Curriculum

From Self-Mastery to Systemic Change
This is a curriculum that has evolved over 15+ years to explicitly combine advanced spiritual development with committed social action—to harness personal experiences of liberation to continue into the world as systemic, structural & social liberation.
Within each module there is cutting-edge, brain-based content; inspiring thought leadership; deep contemplative insights; teachable takeaway Transformation Tools, change hacks & embodied wisdom practices.
We work with you to customize a program that fits your organization's purpose, context, culture, system, history, and ambitions
—harnessing cutting-edge content and practices from our 6 cutting-edge modules.
Each module can be entirely stand-alone, or they can be experienced in sequence as a comprehensive and complete Accelerator Program.
Our Neuroscience-Based Yet Wisdom-Wired
Conscious Changemaking Curriculum
Wake Up: Explore & Integrate Your Intellect & Wisdom As An Individual Changemaker
Self-Knowledge: Integrating The Neuroscience & Wisdom Of Mind & Body from Interoception to Enlightenment
Self-Sabotage: Maladaptive Patterns, Triggers, Trauma, Inner Child, Attachment & Addictions
Self-Transformation: Mastering & Embodying Change with Committed Inner Work, Ownership & Skillful Means
Self-Reliance: Time, Energy, Strength, Resilience, Boundaries & Recovery
Self-Transcendence: Non-Dual Experiences & Reorganizing Around Interconnection & Wholeness
Self-Initiation: Developmental Stages & Upgrades Through Releasing, Grieving, Healing & Receiving
Step Up: Understand The Dynamics Of Your Space & Your Potential As A Changemaker To Reshape It
Foundations For Sense-Making: Connecting Self-Development  with Social Change
Ways of Sense-Making: Cognitive Complexity (The Scientific/Analytical/Quantitative Traditions) & Embodied Wisdom (Contemplative/Consciousness/ Qualitative Traditions)
Coherence & Congruence In Sense-Making: Inner Truth, Harmony & Satyagraha vs. Fixations, Projections, Confusions & Cognitive Biases
Making Sense Of Suffering: Opening to Pain & Compassion, Existential Crises, Compassionate Action, Life/Leadership Purpose
Making Sense Of Purpose: Integrating Compassionate Activism, The Bodhisattva Vow, Dharma & Devotion, Commitment Without Attachment
Shake Up: Leverage Your Purpose to Create Paradigm-Shifting Innovations & Business Models
Understanding Breakthroughs: The Art, Craft & Process Of Transformation
Causing Breakthroughs: Assumptions, Paradox, Paradigm-Shifts, Strange Attractors & Innovating at the 'Edge of Chaos'
Designing Breakthroughs: Regenerative Business Models & Theories of Change
Executing Breakthroughs: Minimal Viability, Imperfection, Adaptive Execution & Pivoting
Leading Breakthroughs: Breakthroughs, Breakdowns & Emergence
Optimizing Breakthroughs: Creative Flow States, Harmonzing Stability & Agility
Team Up: Bring A Group of Committed People Together to Improve & Execute Your Innovation
Forming Tribes: Interdependence, Boundaries, Relational Fields & Reciprocity (Rights & Responsibilities)
Uniting Tribes: Diversity, Psychological Safety, Attunement, Trust & Presence
Consolidating Tribes: Code-switching between different developmental stages & value system
Unlocking Tribes: Designing For Collective Intelligence, Cooperation, Collaboration & Co-Creation
Unblocking Tribes: Difficult Conversations, Heart-Centered Dialogue, Conflict Resolution
& Repair
Evolving Tribes: Co-Evolution, Listening, Learning & Recentering
Take Up: Inspire & Influence All Stakeholders To Play Their Full Part In Delivering Your Vision
Starting Movements: Crafting, Embodying & Transmitting Vision With An Authentic Voice
Influencing Movements: Stakeholder Mapping & Ethical Persuasion Techniques
Building Movements: Surfacing & Integrating Theories of Change
Inspiring Movements: Transformational Storytelling & Masculine & Feminine Hero(ine) Journeys
Managing Movements: Transparency, Generative Hierarchies & Self-Organization
Leading Movements: Service, Stewardship & Unstoppable Resolve
Lift Up: Harness Your Enterprise To Shift Your System Towards A Regenerative Future
Understanding Social Worlds: Complex Adaptive Systems, Poverty & Precarity & Societal Stages Of Development
Understanding Natural Worlds: Living Systems, Wholeness/Interdependence/Reciprocity & Regenerative Systems/Tech
Envisioning World Change: Scenario Planning, Cosmolocal Models, Decoupling Carbon & Recoupling Connection
Designing World Change: Designing & Sequencing Systemic Interventions & Inventions
Leading World Change: Processes & Practices For Whole Systems Transformation
Catalyzing World Change: Conscious Activism, Ahimsa (Non-Violent Action), Working With Resistance, Holding Generative Spaces
"Uniquely combine deep systemic thinking, expert knowledge of human behavior, and a strong creative flair. And lots of fun to work with!"
Director of Change, WWF
A Few Of Our Organizational Clients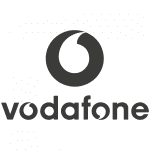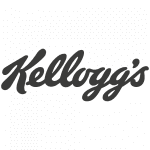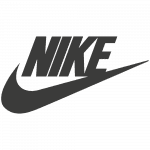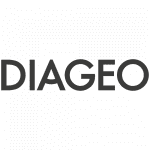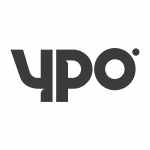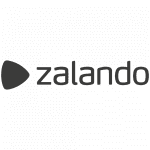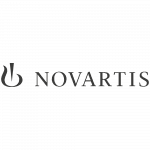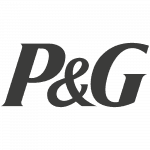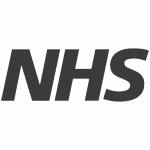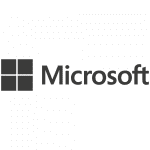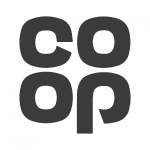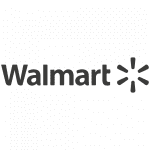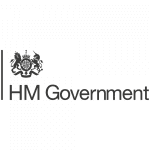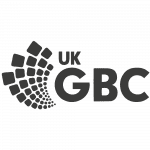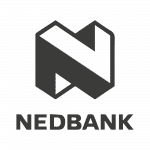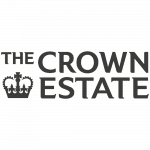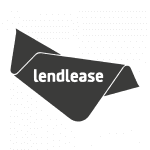 "Hugely well informed and provide amazing insights in a simple, elegant, and engaging style that everyone hugely enjoyed. I consider them a genuine thought leader in the field."
Chief Executive, Scottish Institute for Enterprise
Harness 100+ Takeaway & Teachable Transformation Tools
Painstakingly developed over 20 years—and improved after every usage—these codified, 1-page tools enable individual changemakers, purpose-led entrepreneurs, and their cross-functional teams to harness the depth and reach of our transformation, innovation, and leadership thinking in everyday moments—to drive forward lasting, positive, and necessary change.
The tools empower and upgrade users to become more transformational over time, mapping across the 6 spirals of leadership from self/cells to system. They also seek to avoid consultancy over-reliance by upgrading organizational capacity.
E.g. The Leadership Purpose Engine
E.g. The Team Transformation Engine
E.g. The Smart Experimentation Engine
E.g. The Collaboration & Co-Creation Engine
"Engaged with a diverse and large audience of civil servants using a range of multi-media techniques. They were engaging, humorous, and also strategic. The audience was enthused and went away with a
strong commitment to delivering new collaborative and innovative approaches."
Director of Strategy, UK Government
Scale Individual Coaching For Self-Mastery, Healing & Empowerment

By Including
Our Pioneering Peer-To-Peer Changemaker Coaching Kit

Accelerate your everyone's impact through transformational coaching—delivered with a colleague, collaborator, or friend.
"I have thoroughly enjoyed the toolkit. The peer relationship, the neat presentation, the way it all meshes together that this is a truly 'disruptive' social technology. So, thank you!"
Social Entrepreneur & Leading Sustainability Activist
Comprehensive Change Agent Development
Leveraging Cutting-Edge Neuroscience & Embodied Wisdom
Most changemakers fail to deliver on their potential. This is not because of a lack of willpower, ideas, or good intentions—but because of a lack of inner wisdom and unbreakable warriorship—as well as insufficient development of the skills and qualities needed to turn big plans into world-changing actions.
Burnished by years of experience working with 10,000+ changemakers on 4 continents in every sector, our change methodology, transformation tools, and leadership technologies turn intentions, energy, and nice ideas into world-transforming innovations and organizations.
Amplify Changemaker Breakthroughs That Land Tangible Impact Breakthroughs
Create Project Launchpad To Start New Change/Innovation Projects & Accelerate Existing Ones
Provide A Framework for Wise Sense-Making & Decision-Making In VUCA Realities
Provoke Mindset Shifts To Challenge Convention, Cynicism & Complacency
Focus Purpose-Led Action & Modelling Ethical/Sustainable Behavior Change
Brain-Based Assessments, Personal Leadership Plans & Fieldwork For Maximum Participation
Rapidly Build Emotional Intelligence, Refine Embodied Wisdom & Expand Consciousness For Optimal Impact
Human-Centered Program Design For Measurable Impact, Cultural Fit & Stickiness
Teachable Takeaway Tools /
Virtual, Physical & Blended Learning Labs
Exciting, Playful & Multi-Sensory Experiences That Spark Curiosity & Embody Transformation
"Had the most profound effect. I am astounded at the speed of change."
NHS Leaders
Multi-Format & Multi-Media Experiential Programs
You have systemic expertise and organizational experience. We have a unique methodology, toolset, and media set.
Together, we can co-create a world-class and experiential program.
Powerful Embodiment Practices
Solo Explorations & Spiritual Inquiries
Confidential WhatsApp/Signal Groups
Transformational Leadership Assessments & Diagnostics
Personal Leadership Development Plans
Transformational Movie Watching
Leadership Engines (Codified Transformation Tools)
Transformation Tracks (Epic Music-Led Meditations & Visualizations)
Transformational Coaching Sessions (Using Our Toolkit)
Transformation Tasks (Project Fieldwork)
"I have been blown away. I am so inspired to see empower the team and help them develop and blossom in their roles."
British Heart Foundation
Based On Hard-Won Insights From
The Frontlines Of Spiritual-Awake Systemic Change
A deep dive into how to master the science, art, and craft transformational leadership.
"Inspiring transformational process – but also practical too."
Commissioner, BBC Learning & Mental Health
Get In Touch To Discover More
If you like what you've seen, and want to speak with CEO Nick Jankel in a no-obligation call to check mutual fit and likely outcomes, click the button below.